I was in total shock to learn that thses two were dating last year but not as shocked as I've come to learn that Diana Ross's son plans to marry Jessica Simpson's little sister.
Evan popped the question in Hawaii (Jan 13) with Ashlee qucikly retreating to Twitter to reveal the great news.
My baby love and I are ENGAGED!!! Hallelujah Hawaii !!!!! pic.twitter.com/KVwoltverE
— Ashlee Simpson (@ashleesimpson) January 14, 2014
Check out the non-tradiitonal, yet stunning, 5 ct. Neil Lane ring Evan created for Ash featuring an abundance od diamonds (140) and rubies.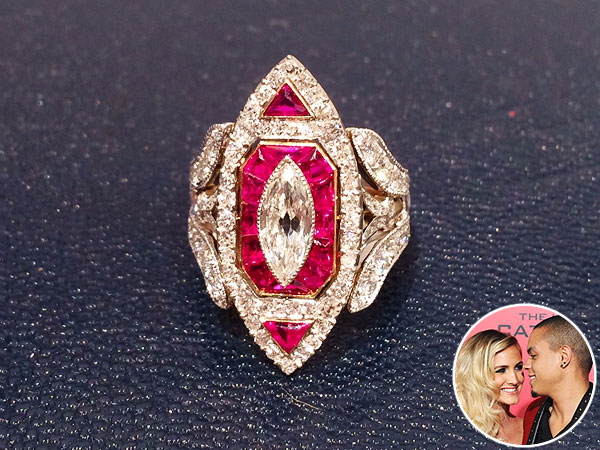 Congrats!!