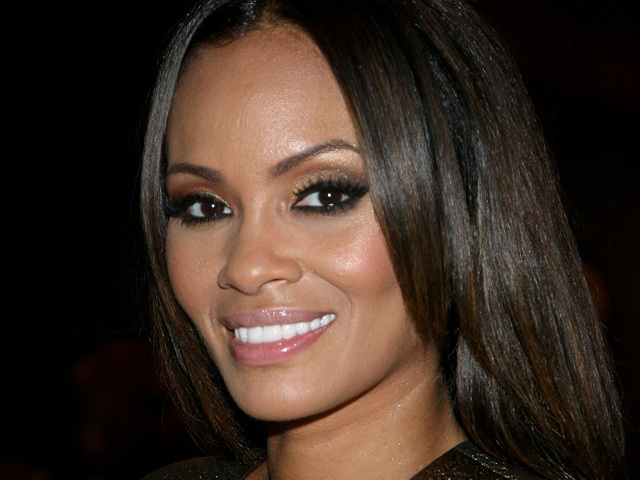 Right about now
Evelyn Lozada
is preparing for the premiere of her OWN
reality show
"docu-series"
Livin' Lozada
. By
preparing
I don't mean butterflies in her tummy (maybe a baby though),because she's no stranger to having her life chronicled on cable television. But preparing as in promotional appearances (not on messy Wendy) and the reviews to come. Lozada commands attention in just about any venture she does. Good or bad she is great for ratings and Oprah knows what's up!!
Anywho, fans and non-fans are already giving their reviews on the show that has yet to air due to Lozada's past. Although I highly doubt Miss Lozada will be jumping on tables on the OWN network. The mother a toddler son and 22-year old daughter, I assume
Eve
has put her ratchet television days behind her with her move from VH1 to OWN.
I am no fan nor naysayer of Evelyn, however I will watch to see her progress. My nonexistent interest in the Latina beauty stems from her
Basketball Wives
days and how she came off as an entitled bully. But I must say I am ready for the renowned Evelyn. I am looking forward to the softer side of Evelyn that we typically did not see on VH1. It will be a breath of fresh air to see the mother, fiance to MLB player
Carl Crawford
, the author and domestic violence advocate on reality television (miss me with the docu-series crap).
If you're a fan or like myself, someone who watches TV to be
nosee
, be sure to tune in this Saturday to OWN for the premiere of
Livin' Lozada
at 9 PM.
About "Livin' Lozada"
OWN's new docu-series "Livin' Lozada" follows the lives of Evelyn Lozada, of "Basketball Wives" fame, and her 21-year-old daughter Shaniece. Evelyn is engaged to big league baseball player Carl Crawford and the couple just welcomed their first child, Carl Leo Jr., to the family last March. Between learning to be a mom all over again, setting up a new home in Los Angeles for her and her family, running several businesses as well as dealing with issues surrounding her family back East... Evelyn has a lot going on! Not to be outdone, her daughter Shaniece's modeling career is taking off resulting in a flood of business opportunities with no clear choice of which to pursue, leaning on her mom for advice which she (sometimes) takes. Each episode is filled with close friends and relatives in the ladies' lives who help round out a world filled with laughter, support, encouragement and tears as we follow Shaniece carving out the new life before her and Evelyn finally feeling like she has the life she deserves. The series is produced by Shed Media with Pam Healey, John Hesling, Lisa Shannon, Russ Heldt and Evelyn Lozada as executive producers.
I'm going out on the limb to say I already I think this show will get the green light for a season two. Why you ask? Because not only is Lozada beautiful and entertaining BUT I think she may be pregnant again. Lozada during
an appearance on Today
never got up during the self defense segment (which was tacky and looked uncomfy for Evelyn) and she's wearing layers of all black in July when she has a bomb body. Did I said looks dayum good?