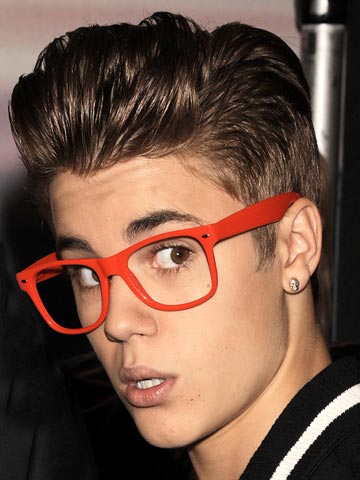 Or at least he's behaving as he does...is this child trying to make history for the week?
Justin Bieber
's private jet that was suppose to get him to NYC for the Super Bowl but it has been stopped in New Jersey due to the strong stench of
marijuana.
Justin Bieber's personal plane — headed to New Jersey for the Super Bowl — was held at Teterboro Airport on Friday afternoon under suspicion it was carrying marijuana, law enforcement sources said.




The plane had just arrived at 2:53 p.m. from Toronto when authorities detected what was described as a strong odor of pot.




The plane, believed to be a twin-jet Raytheon Hawker 800, was ordered held until drug-sniffing dogs could check it out.


It was not clear if Bieber was aboard. The singer planned to fly from his native Canada so he could take in the Super Bowl and pre-game festivities.
Well who else was on there if he wasn't? I simply don't get how you can fuck up your fame and fortune so stupidly. It's obvious he's never been broke before because he's acting as if he wants to experience that life.
On another note, I need to befriend Justin to get dibs on his personal stuff while he's incarcerated...oh it's going to happen.