Hmmm
, maybe Blue got a hold of
Beyonce
's wig and some scissors before there was time to fix it or Mrs. Carter is trying a new style for your fav to try and steal next.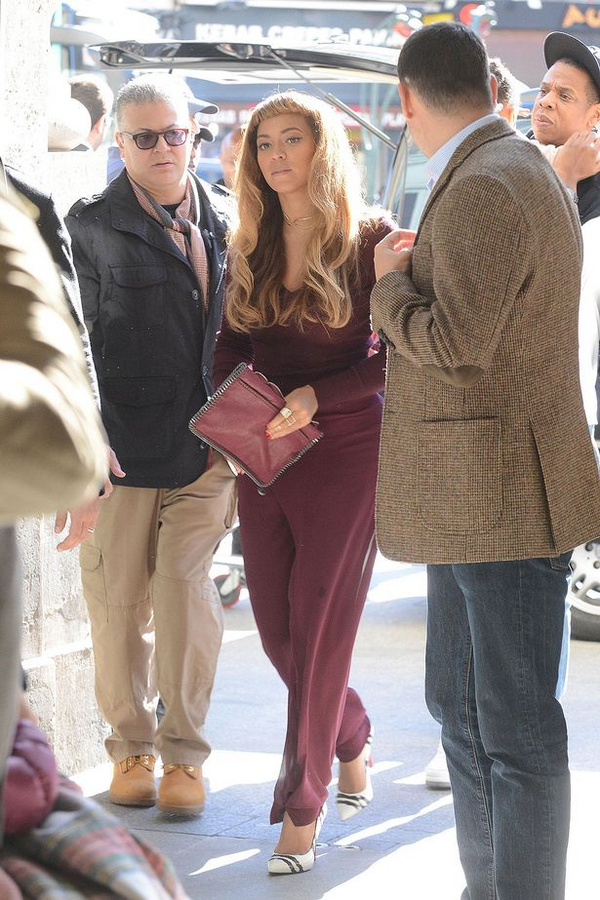 The Carters were spotted arriving at the Gare du Nord train station in Paris today. Although Bey's bangs are beyond noticeable I think Blue Ivy is the real star of these photos looking just like her Dad in his arms with her hair pulled back in an updo.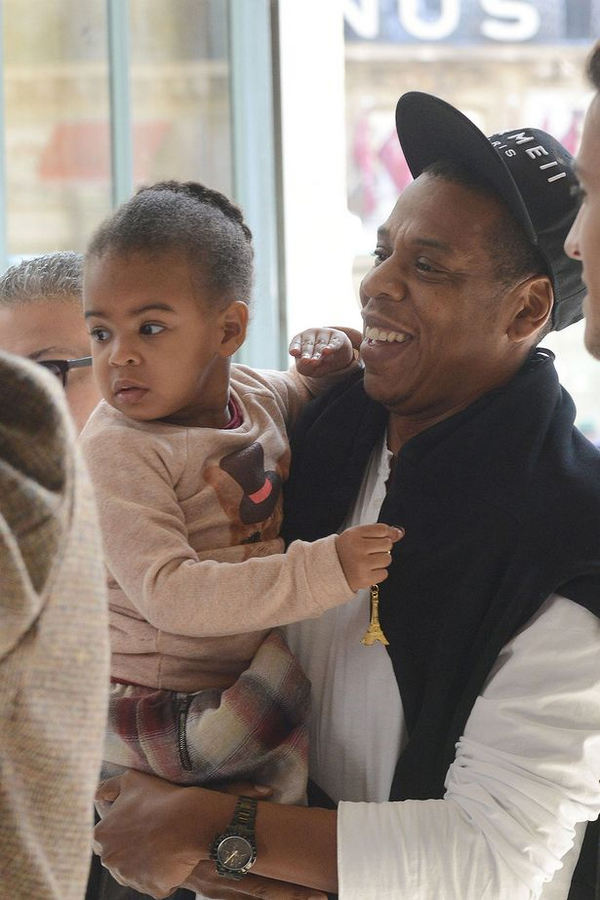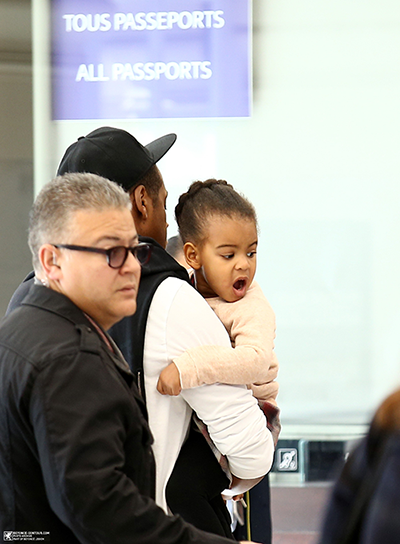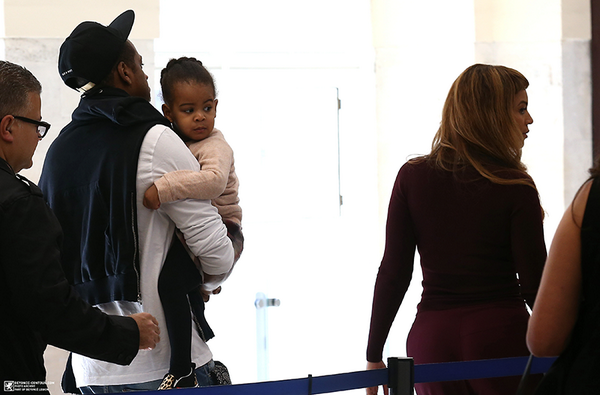 I'm not going to say much more about those bangs Bey's rockin'. I'm sure it's a reason, hopefully not personal and not for too much longer. And that's all I'm going to say...