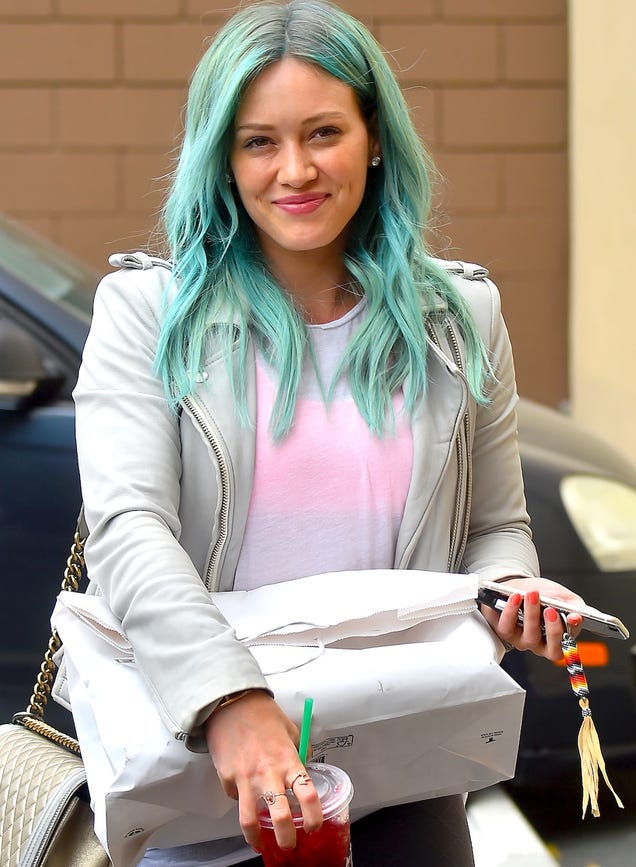 This is not your "
oh it's for a movie
" hair.
Hilary Duff
was spotted doing what she normally does...shopping, working out and being photographed by the paparazzi but this time she had a real reason to be snapped. Her hair is freakin' blue'ish GREEN!!!
Although I'm not a huge fan of the sea foam green mermaid hair but
Hil
still knows how to pick a purse...and for that she can do no wrong!!
Honestly, I think this works for HER. The color actually brings out the rosiness in her cheeks as well as her eye color. Don't try this shit at home!!