Beyonce
is one of the hardest working women in the entertainment industry so when I noticed she was hiding her midsection in a few pics I knew it wasn't due to a
FUPA
. Hell, her dance routines alone should grant her the option of never working out again.
So what is Beyonce hiding under her laptop, clothing and purses? I don't know but we can only speculate over some of her recent pics.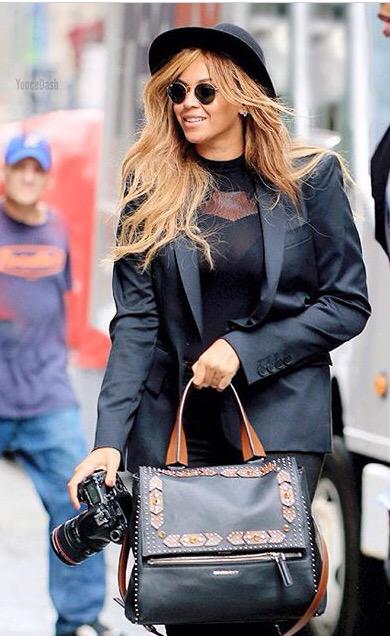 Although it would make the BeyHive's day and break
Kim Kardashian
's day I highly doubt that
Queen Bey
is pregnant. With Beyonce working on a new album with
folks like Future
maybe just maybe she's guarding that laptop as close as possible because she has unfinished work and ideas on there. The purses are pricey so I understand her guarding them close to her like an unborn child. Plus I can find just as many photos of her not hiding her tummy.
Wishful thinking though...