What do you get when you have Sanaa Lathan, Nia Long, Monica Calhoun, Regina Hall and Melissa De Cousa? One beautiful ass cover of Ebony magazine's November issue...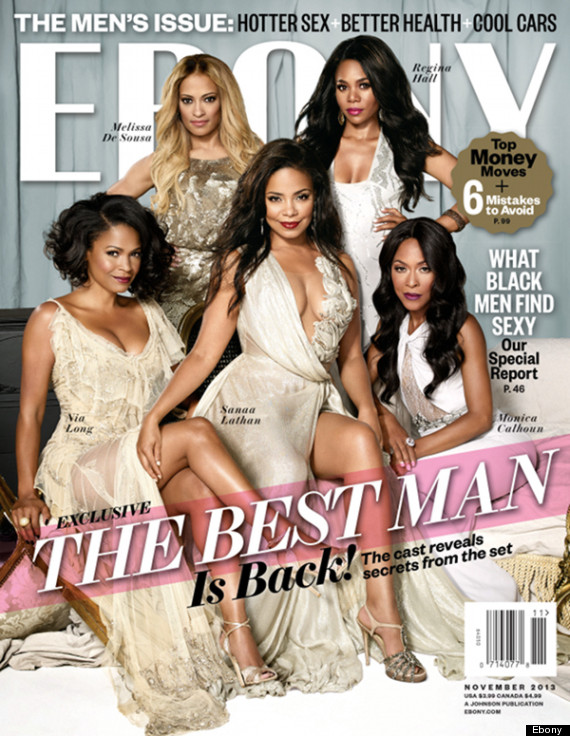 These gowns are so second wedding to die for!
And what do you get when you get FOUR handsome black men together in some suits? Drool!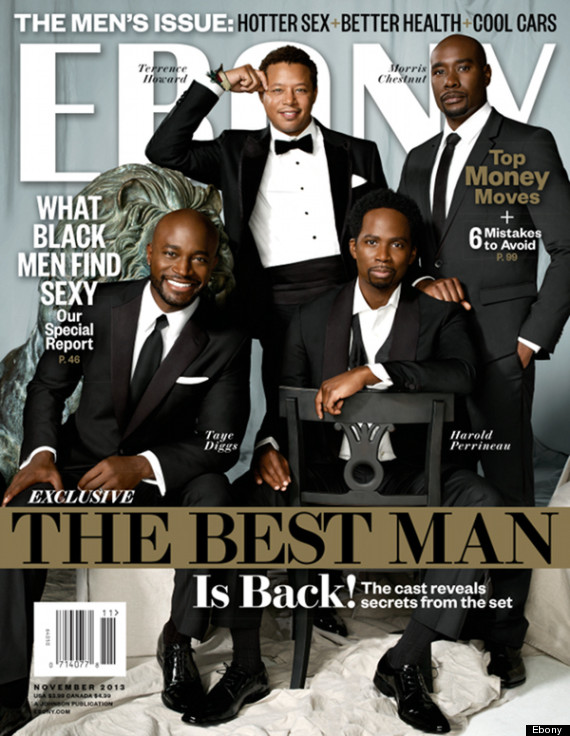 I have a confession...every man in this picture Taye Diggs, Terrence Howard, Harold Perrineau and even Morris Chestnut have been crushes of mine at some point. Three out of the four all occurred during the time The Best Man came out...heheee.
The Best Man Holiday hits theatres November 15.