Rihanna is covering Glamour magazine's November issue serving her best Joseline Hernandez face.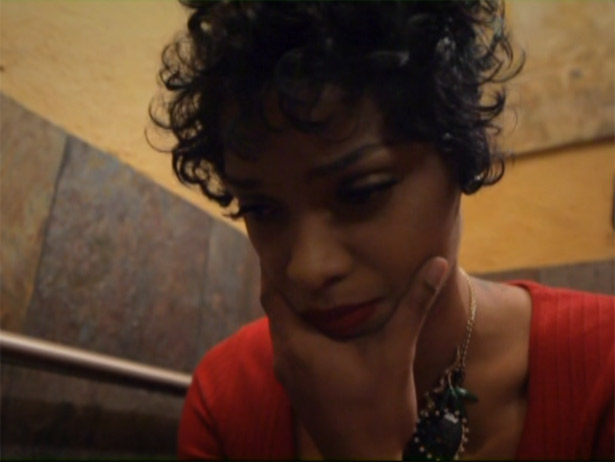 Check out Rih's photo shoot inside the mag!
What you can expect to see in the mag...
GLAMOUR:
You left Barbados 10 years ago as Robyn and became Rihanna. Who are you when you're back home?
RIHANNA: When people call me Robyn, my head just flies around because I feel like that person knows me. But Rihanna, that tends to be people's own [creation]. Robyn is who I am. Rihanna—that's an idea of who I am.
GLAMOUR: They definitely keep their eyes on you. Do you ever feel too watched, or trapped?
RIHANNA: There's stuff like not being able to walk around as I please. I feel like I'm being watched. Always. Like, I want to tan topless somewhere, and I know I probably could never do that. Even if I'm upstairs in my bedroom, and the curtains are pulled, I feel like a paparazzo's outside on a boat somewhere or somebody's peeping.
GLAMOUR: You seem pretty fearless these days.
RIHANNA: I had to regain my fearlessness because it did go away for a little bit. My mother said something to me a few years ago: "I've seen something in your eyes I've never seen before: fear." She was like, "No, this is not you." I just got back to being OK with myself.
Pick up a copy of the mag on October 8 to see what Nicole Richie is to Rihanna and how she overcame bullying and haters.