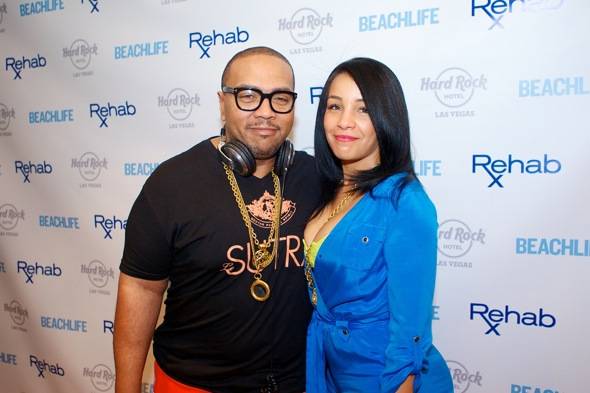 By now we should all know that Timbaland's wife,
Monique Mosley
, has filed for divorce and is asking for an outlandish list of desires from the producer including child support for their child and a child from a previous relationship and every form of alimony known to man.
Monique Mosley

says in her divorce docs -- obtained by TMZ -- that although she and Timbaland have been married for 5 years, they've been a couple for twice that time. In addition to their 5-year-old daughter, Monique has a 10-year-old from another relationship.




So why, you ask, is she asking for child support for both kids? Monique says Timbaland is the daddy by default, since he's "publicly and privately proclaimed this child as his own."




But that's not all. Monique wants alimony, life insurance, private school, vacations, summer camp and other expenses. She says she's so strapped for cash,

she had to borrow money from a friend to pay her lawyer.

She wants Timbaland -- who's worth around $80 mil -- to foot the lawyer's bill.




One more thing. She wants to get Timbaland coming and going. In the alimony department, she says she wants money while divorce proceedings are pending, she wants a lump sum, she wants "rehabilitative alimony," and permanent alimony.
Source
Word on the street is, that friend is none other than Mrs. Adrienne Bosh.
I don't really have an issue with most of what Monique is asking for. She was his wife and partner for all these years and he supported her and their family...why shouldn't he continue? I find it socially odd that she is trying to make him pay for a child that he did not father mostly because it's almost unheard of ('cept
Ne-Yo
) but if he was claiming the child and supporting him why stop now?
This sounds like it will get good before better between these two and from her lavish demands I'm assuming Timbo cheated. If they were that amicable they'd settle and move on. You aim the highest to get what you REALLY want. Hell she deserves a lump sum for the simple fact that
HE said
he fell in love with her because she reminded him of Aaliyah!
In late news, trouble in paradise rumors surface a few years ago and
Bossip
published the story. If true why now are they divorcing and not then....
I didn't type it, just simply thinking it...