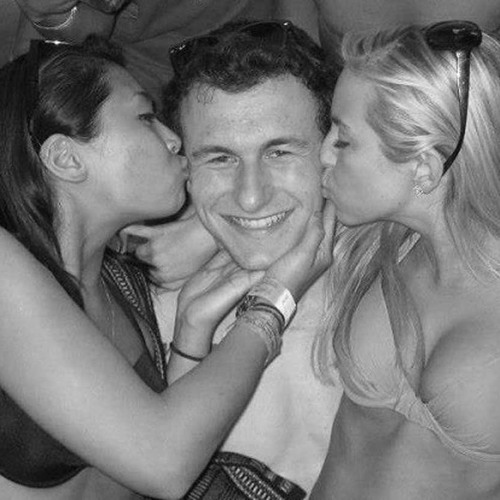 Grammy award winner
Drake
and college quarterback/NFL hopeful
Johnny Manziel
's bromance continues to burns as the Toronto rapper released a new track yesterday on October's Very Own
Soundcloud
which features a sample of
Lauryn Hill
's "
Doo Wop (That Thing)
".
"Draft day, Johnny Manziel. Five years later how am I the man still. Draft day, A-Wiggins."
One day after it's release and Johnny's dedication track is being overshadowed by a potential
Jay Z
subliminal diss on the song.
"I heard they talking crazy, I was out of town. You know they love to pop all that s**t when I'm not around. "But when I'm here, psst, not a sound."
You see Drake and Hov are involved in a speculated rap beef right now after Jay Z recorded "
We Made It
" (which quickly got removed from the world wide web) with
Jay Electronica
publicly coming back at the rapper for comments he made in a
Rolling Stone
interview.
"It's like Hov can't drop bars these days without at least four art references!" he says. "I would love to collect at some point, but I think the whole rap/art world thing is getting kind of corny."



"Sorry Mr. Drizzy for so much art talk/ Silly me rappin' 'bout shit that I really bought."
You be the judge...
About Jay or not Johnny seems pretty happy about the track.