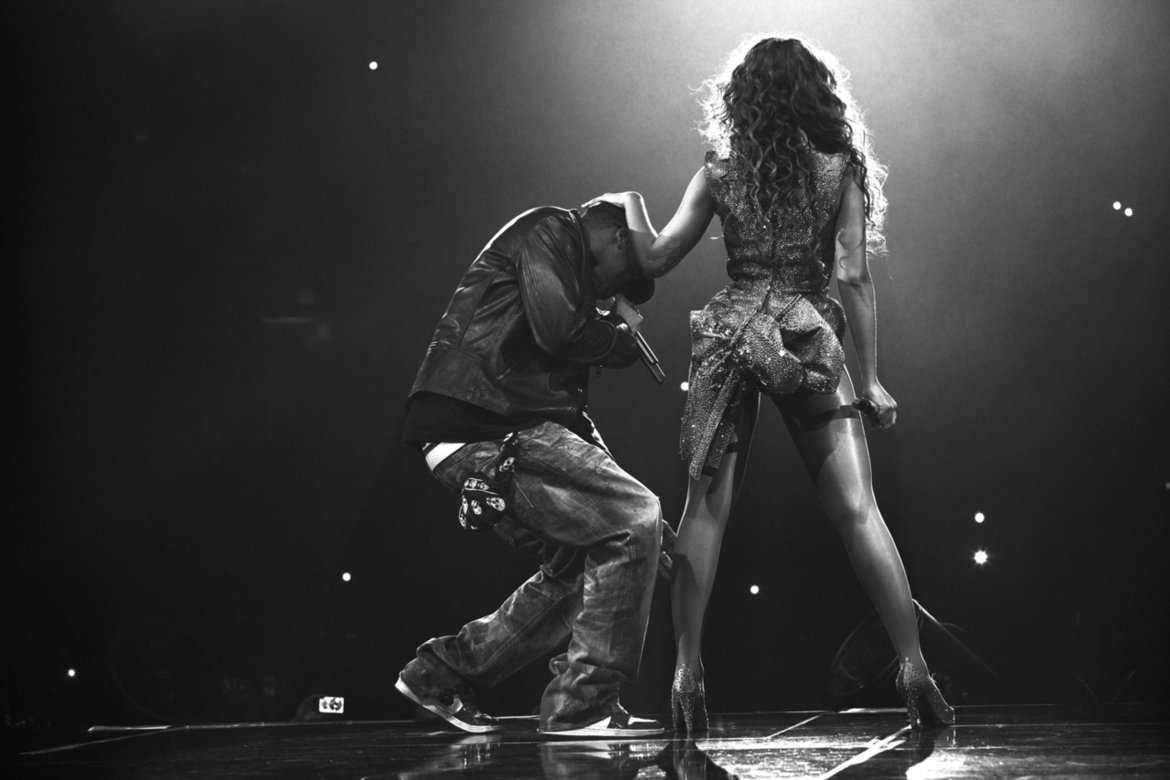 According to
Page Six
they are!!
Jay Z and Beyoncé are launching a stadium tour together after appearing as surprise guests at each other's gigs recently.
Sources exclusively tell Page Six that hip hop's royal couple plans to announce a 20-stadium US tour that will start in late June — and that it's possible the couple could perform in New York on July 4.
How couldn't this work? The two are the best in the respected genres and can sell out a stadium. Why not keep the dough in house? Both Jay Z and Bey know how to market themselves and keep us guessing a joint tour would be beyond epic.
From the looks of below photo from Coachella this weekend with sister Solange Beyonce simply can't keep her butt of the stage.
Shall we start guessing the tour name?