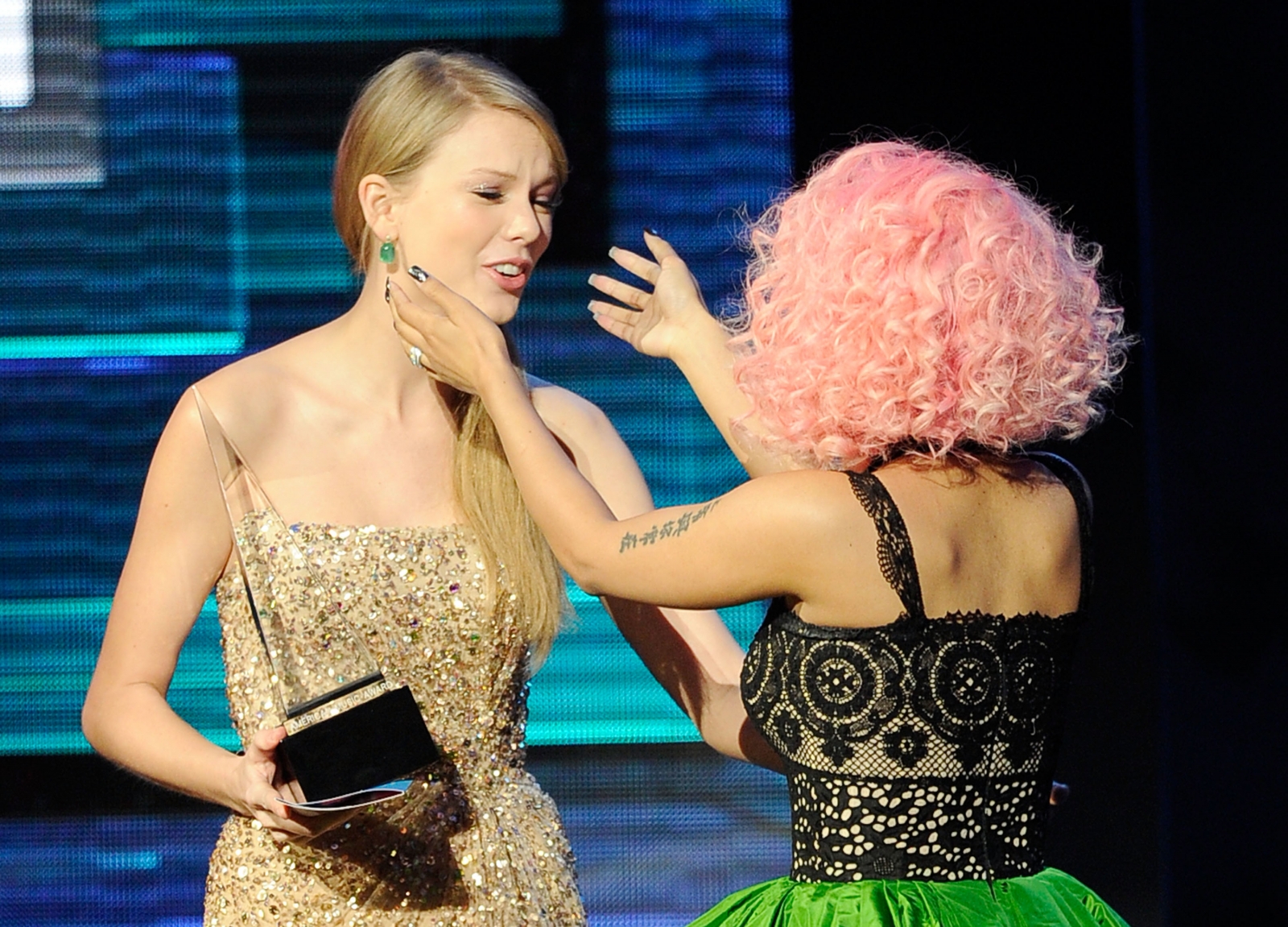 I feel like we were duped, Loves!!
Taylor Swift
and
Nicki Minaj
's
Twitter feud
earlier this week is OVER. Yesterday Swift went back to Twitter to apologize to Nicki via tweet but during an appearance today on
Good Morning America
Minaj says the two spoke over the phone and they're all good now.
I thought I was being called out. I missed the point, I misunderstood, then misspoke. I'm sorry, Nicki.

@NICKIMINAJ

— Taylor Swift (@taylorswift13) July 23, 2015
Hmmmm...something is fishy hear and I'm not talking lady parts, Not only was this
beef
silly but the amount of press these two have received as well as the VMAs is crazy. Be sure to tune into the VMAs and a future collabo between these two...you know they're going to run with it.
Sidebar: Does Nicki know why "Anaconda" really broke records? Like, reaaaaaaaaaally?